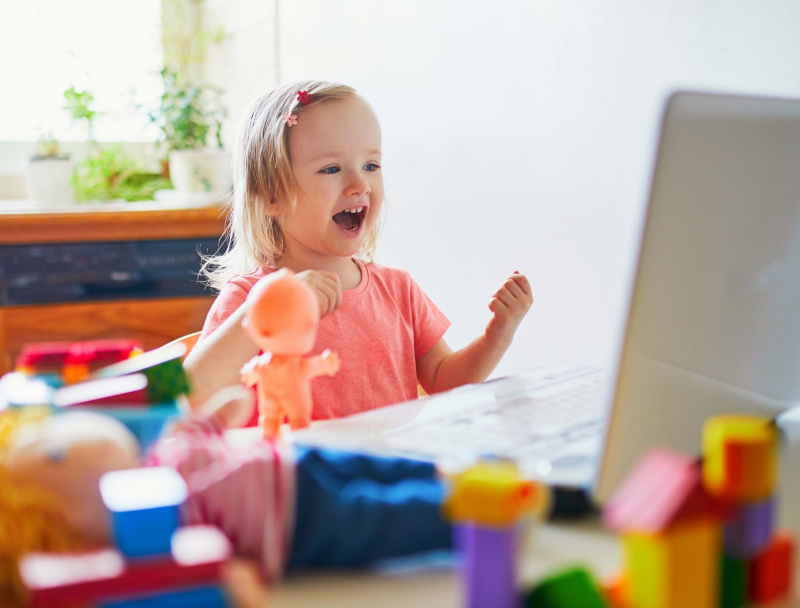 Online - Pre-school Russian Language Development
with Russian Instructor
$8500
Welcome! This amazing course is designed for children who is learning to speak Russian as a second language. Together, we will be learning alphabeth, new vocubulary words, working on pronunciation and clarity of speech. 
The lessons will be held in both languages - English and Russian. We will be using many Russian games, songs and speaking assignments during our lessons, increase of vocabulary and clarity of pronunciation is guaranteed! Fun homework is given after each class.
- Group Lesson - 4 children maximum, 3+
- One-hour lessons are held every Saturday at 1pm
- Monthly enrollments, 4 lessons per month
- No enrollment fee
After enrolling online, you will be contacted with all the information you need to prepare for our first lesson!
September:

Sep

4

-

25th

,

2021

Sat

for

4 weeks

from

1:00 - 2:00 pm

October:

Oct

2

-

23rd

,

2021

Sat

for

4 weeks

from

1:00 - 2:00 pm

November:

Nov

6

-

27th

,

2021

Sat

for

4 weeks

from

1:00 - 2:00 pm

December:

Dec

4

-

25th

,

2021

Sat

for

4 weeks

from

1:00 - 2:00 pm

January:

Jan

8

-

29th

,

2022

Sat

for

4 weeks

from

1:00 - 2:00 pm